It is the ultimate solution for your communication needs. With this comprehensive and secure platform, you can easily conduct video conferences and virtual meetings without time limits.
Our ON-SOURCE CODE and ON-PREMISE tool is a market-proven solution with users in various countries around the world, ensuring compliance with privacy and data residency laws for organizations and institutions.
With its intuitive interface, screen sharing, document presentation, and real-time collaboration are made easy. On-Meet guarantees the security of your communications through advanced encryption and access control features, such as passwords for meetings.
Compatible with mobile devices and computers, it offers flexibility to join from anywhere. Additionally, it integrates with other web applications.
Experience an efficient way to connect with your team and clients. Discover what On-Meet can do for you.
CREATE YOUR FREE ACCOUNT NOW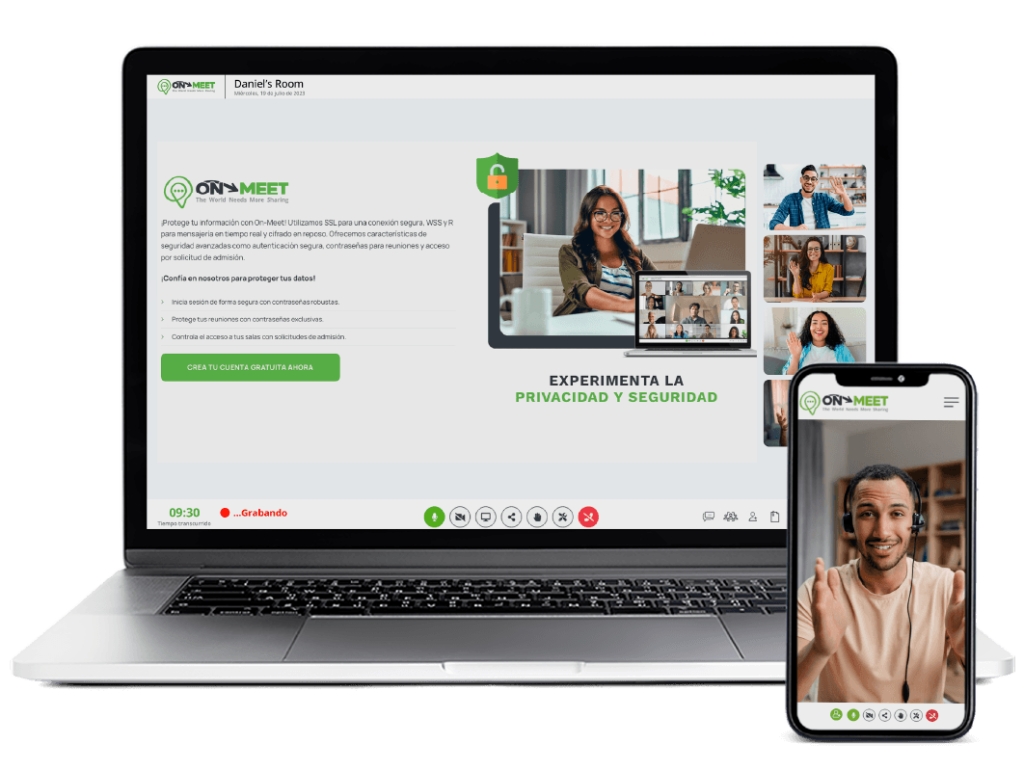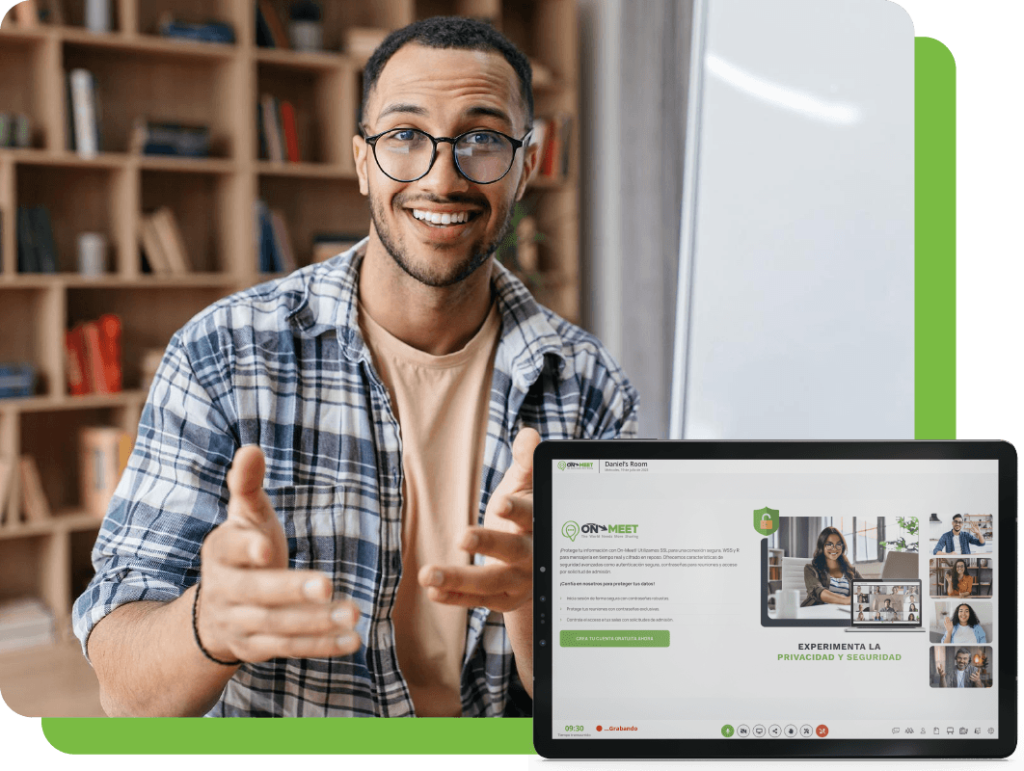 Power up your
video conferences!
Individual and group chat
Manage contacts and groups